Discover the results achieved by our residential roofers
For many years, Les Couvreurs Duro-Toit has been involved in the repair and restoration of commercial and industrial roofs. Take a look at some of the projects that have benefited from our expertise in optimizing commercial roofing systems. Some required specific expertise, while others required complex work to significantly improve building integrity.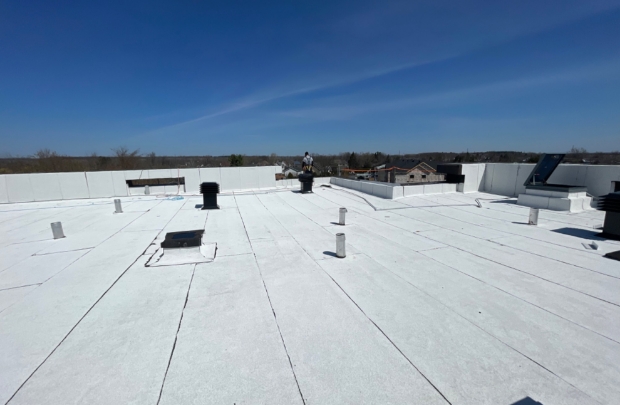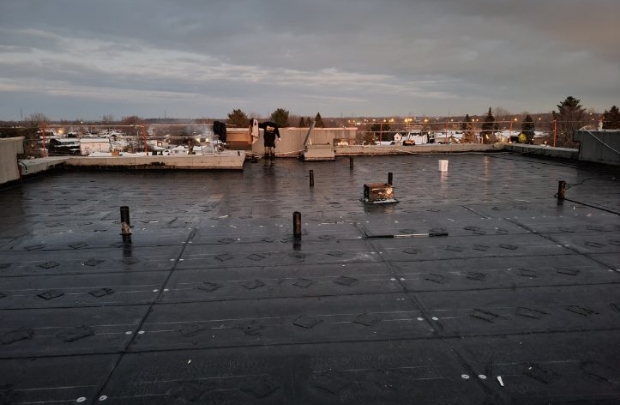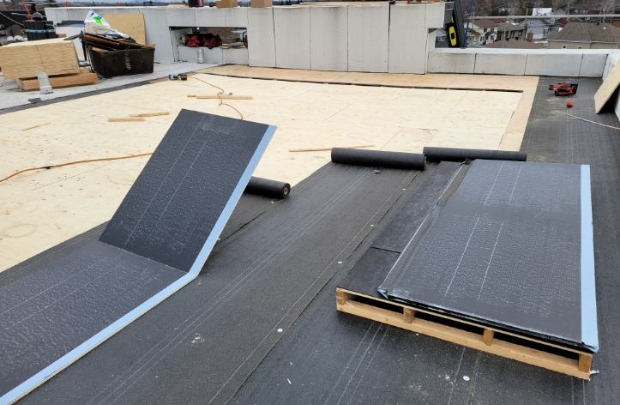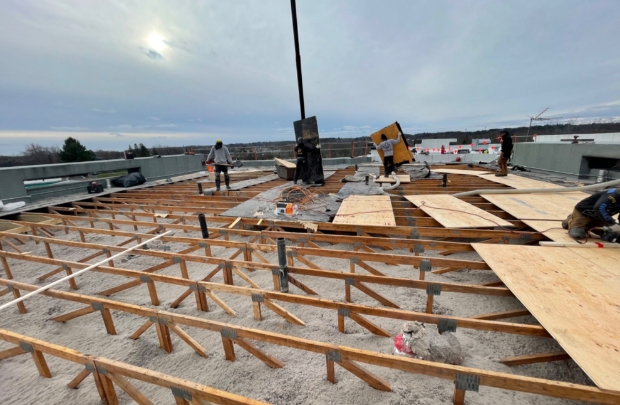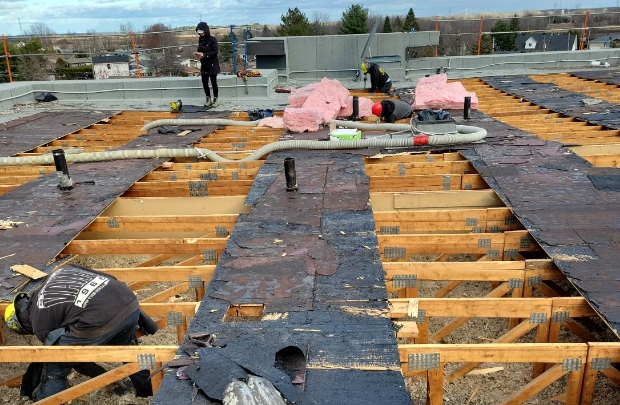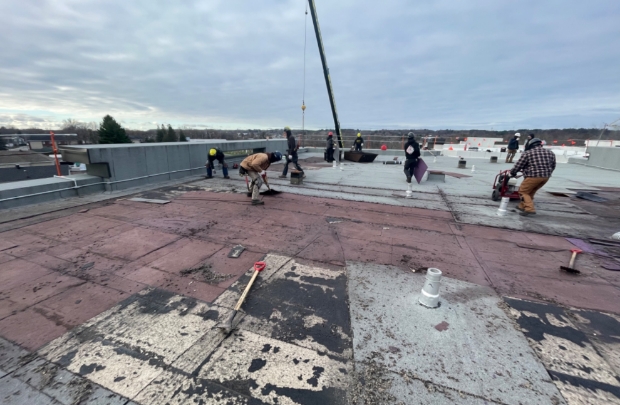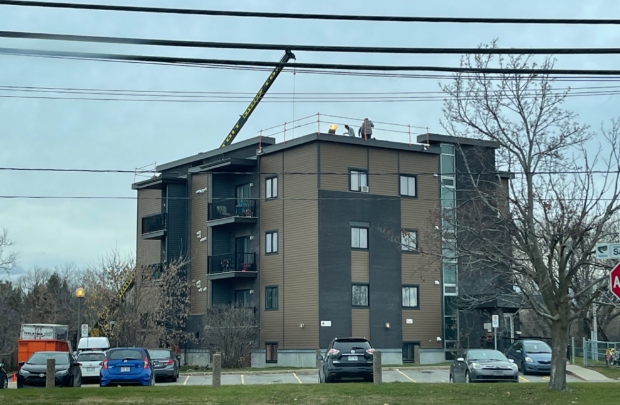 Tornado, rescue, roofing!
This project was entrusted to us after a tornado damaged the roof! The multidisciplinary mandate included demolition of the existing roof and decking, complete replacement of the insulation in the attic, repair of defects in the existing vapour barrier and repair of the exterior cladding. During the work, a psychologically distressed individual bypassed our safety installations, climbed up to the roof and plunged into the void. Fortunately, a member of our team stopped him in time. The rest of the work went off without a hitch, to the satisfaction of the customer and the occupants, who were grateful for the work of the team and the heroic act of our courageous colleague.
(See the article in the Montreal newspaper)
«Il faut que les femmes arrêtent de mourir», dit une victime harcelée par son voisin | JDM (journaldemontreal.com)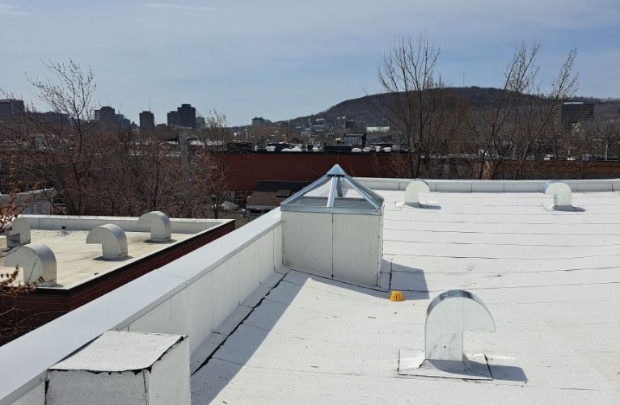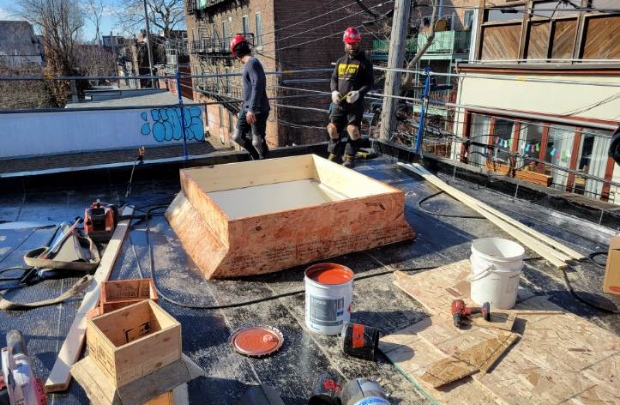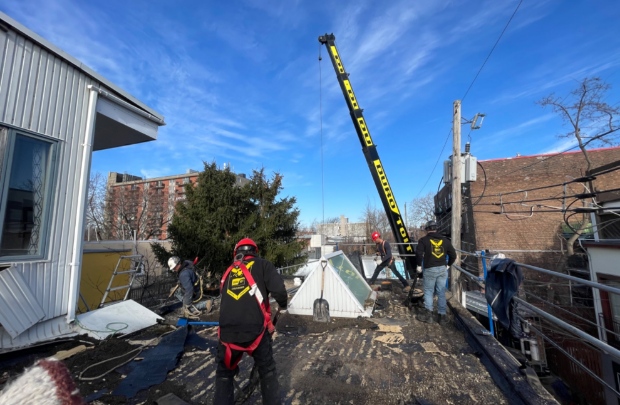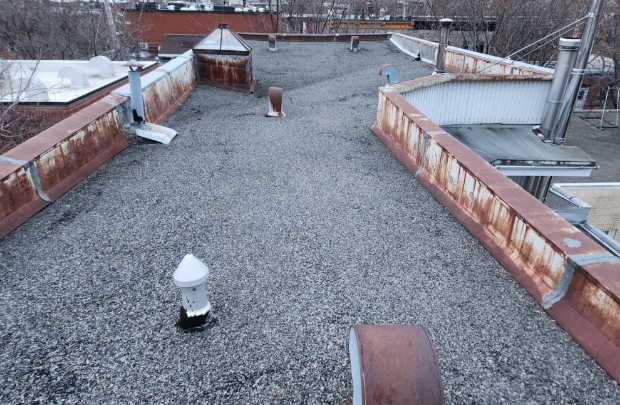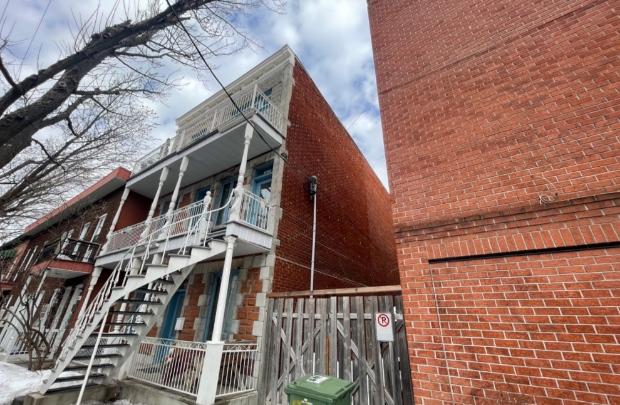 White roof over the plateau
This triplex on Mentana Street in the Plateau Mont-Royal was given a white roof in 2023. Facilities were limited for the work, so we found the best way to distribute our equipment to ensure the safety of our crews and passers-by. In the course of the work, we discovered a deficiency in the decorative cornice, which was immediately addressed to our customer. At Duro-Toit, we are committed to the long-term health of our buildings, and our policy is to address any situation that could affect their integrity, whether it concerns the roof or not. The work was completed to Mr. Hébert's great satisfaction.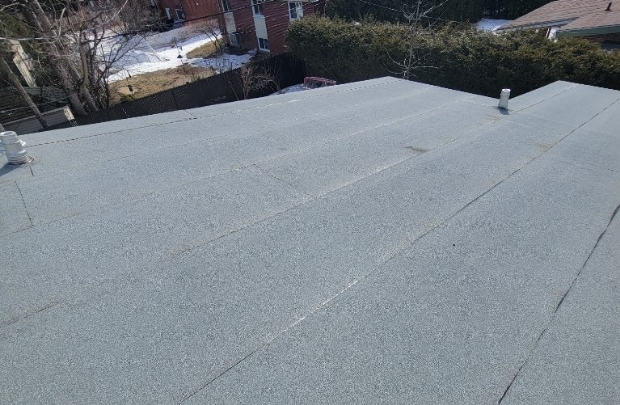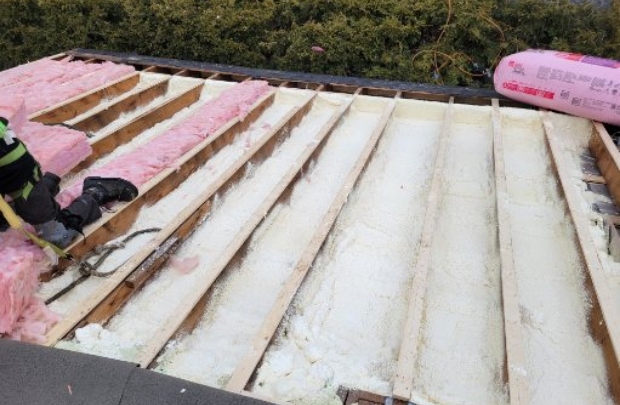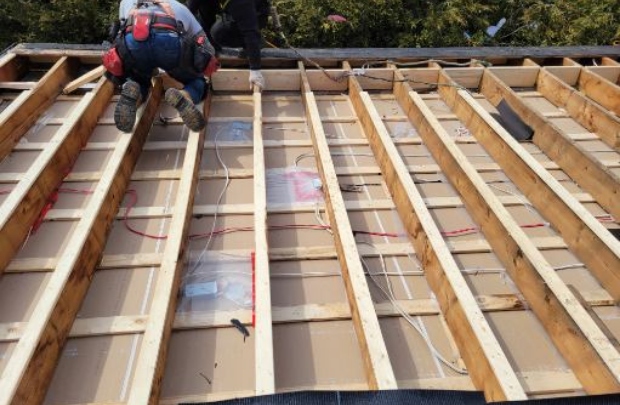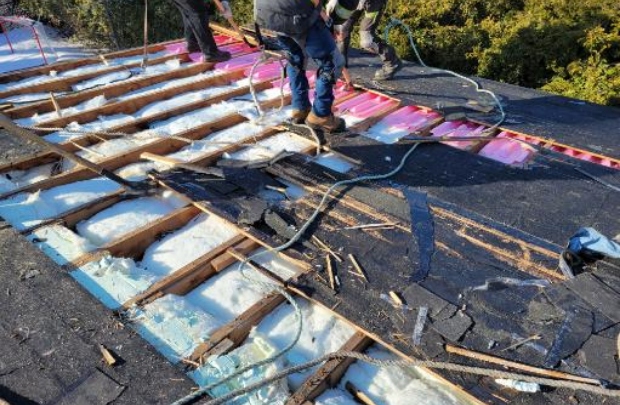 Honesty and transparency!
The aim of this project was to solve a major problem of ice formation at the edge of the roof. The rather limited access at the time of the estimate enabled us to identify the cause: a lack of attic insulation and ventilation. A lump-sum contract was signed, including complete re-roofing, vapour barriers, insulation, attic structure and new wood decking. During the work, our team discovered that some of the planned work had been carried out by the last contractor over 10 years ago. He had only corrected part of the problem! We then credited our customer with over $10,000.00, much to her delight, as she can testify in this video: (AMBASSADOR VIDEO).